Trevor Gallant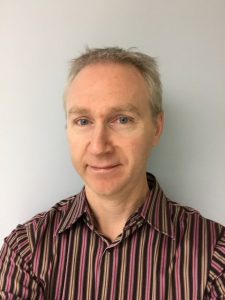 Trevor teaches at a public high school in New Brunswick, Canada close to the world famous high tides of the Bay of Fundy on the coast of the Atlantic Ocean. He teaches all levels of biology at the grade 11 and grade 12 level and has been teaching AP Biology since 1999. He brings with him an enthusiasm for all things biology as well as a passion for teaching. Trevor started attending the AP Biology reading in 2001 and has served as a reader and in a variety of leadership roles and is currently a question writer for the AP biology exam. He has been delivering AP workshops for the College Board for 13 years. Outside of the classroom he loves hiking and camping and can occasionally be spotted playing bass in the pit orchestra in local musical theatre productions.
Course Description
Trevor's APSI in Biology will focus on aligning your teaching with the AP Biology curriculum framework and preparing for the final summative exam. The focus will be on understanding the curriculum framework, the organization and teaching of the course, and introducing students to the concept of inquiry. We will explore many activities used to help students learn how to articulate their understanding via modeling as well as mastering the science practices required. Institute participants will analyze the 2015 free response questions and student samples to establish an understanding of student weaknesses and develop recognition of the needs of the students in achieving success on the exam.
All of the science courses are conducted in labs equipped with state regulated safety equipment.