Jennifer Troy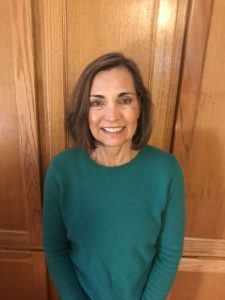 Jennifer Troy received a BA and an MA from the University of Texas at Austin.  She taught English for thirty-three years in the Austin Independent School District, teaching AP Language and Composition since 1990 to both struggling and advanced students.  A College Board consultant since 1992, she has presented workshops and summer institutes, written curriculum for both Pre-AP and AP Language and Literature, and read language exams for ETS, the last eight years serving as a Table Leader.   From 2006 to 2010, she served as an Austin lead teacher, working with students and teachers in six Austin schools to increase AP success. Currently, Jennifer conducts student prep sessions, teacher trainings and APSIs, works with districts on vertical alignment, and teaches a composition course for Austin Community College.
Course Objectives
In our Language and Composition Summer Institute, we will explore rhetoric as a way for our students to become "citizen orators," understanding the powerful role of language in our world.  Many assignments include a step-by-step approach to critical reading, thinking and writing.  We will look at both linear processes and creative explorations.  Participants will review reading strategies to determine those most appropriate to their students, create assignments, practice holistic scoring and methods to reduce the workload, and work on curriculum planning.
Topics
Reading strategies
Close reading of difficult texts/vocabulary
Analysis of/strategies for multiple choice exam
Processes for writing the rhetorical analysis, argumentation and synthesis essays, including strategies for addressing the diverse needs of a mixed classroom.
Research activities
Holistic scoring /writing assessment
Strategies for building style and/or sentence control
Research ideas to involve students in social/political issues
Tips on curriculum planning
Along with your laptops, please bring a text or texts (at least one nonfiction) that you will work with next year.  If you do not have a copy of They Say I Say (Graff and Berkenstein, Norton), please order a free copy from the Norton website.  Bring your copy (any edition will do) to class.
Monday, July 16
Test overview, independent reading, multiple choice question types/strategies, vocabulary, establishing a reading-based curriculum
Tuesday, July 17
Rhetorical analysis, holistic scoring, poetry as rhetoric, strategies for developing analysis skills
Wednesday, July 18
Argumentation, holistic scoring, current events, building an evidence bank, reasoning, , strategies
Syntax/Language Control/Style
Thursday, July 19
Synthesis, holistic scoring, strategies for reading sources, research activities and projects
Planning and pacing